Pack 996 was visited by Officer Al Molien and his K-9 partner "Hector".
Hector is a 3-year-old male German Shepherd originally from Burback, Germany. His commands are given in German. Officer Molien was partnered with Hector in July 2012. Hector's name comes from Greek mythology, where his namesake was a Trojan prince and the greatest fighter for Troy in the Trojan War. The K-9 was purchased with community donations from the same Riverside kennel as Bongo and Dar (retired). Read More Here
The Pack also recognized leaders that recently achieved their "Wood Badge"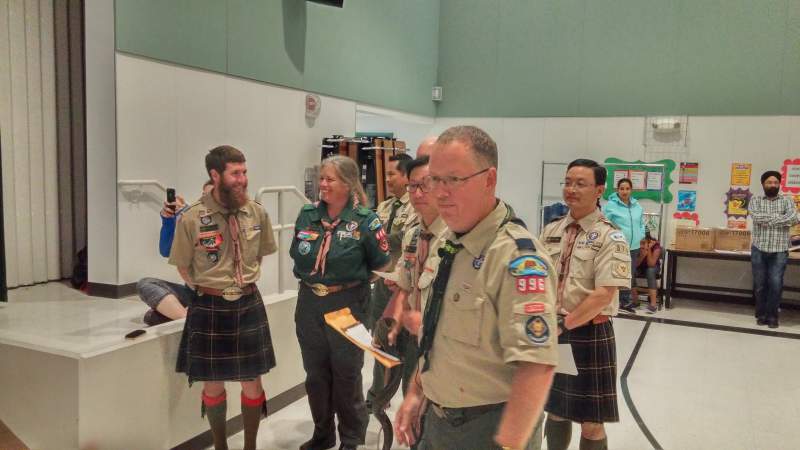 The Wood Badge is the highest level of adult Scout leader training available. It was first presented in England by the founder of Scouting, Baden Powell, and he introduced the program into the United States during a visit in 1936. The first course was held at the Mortimer L. Schiff Scout Reservation, but Americans did not fully adopt Wood Badge until 1948. The National BSA Council staff provided direct leadership to the program through 1958, when the increased demand encouraged them to permit local councils to deliver the training.