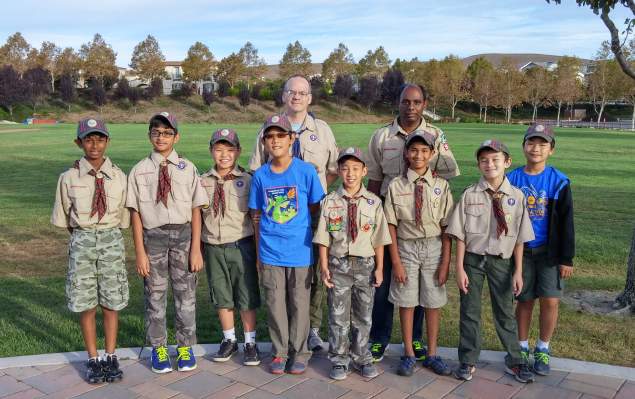 In preparation for our coming Webeloree Camp, our den leaders Chuck and Sri organized an amazing Den meeting today, that included topics like Outdoor, Environmental care.
Chuck also introduced the den to the exciting world of Geocaching exercise. Geocaching is a real-world, outdoor treasure hunting game using GPS-enabled devices. Participants navigate to a specific set of GPS coordinates and then attempt to find the geocache (container) hidden at that location.
Sri also organized all parents under a whatsapp group chat to help with coordinating during activities like these.