Most Cub Scouts celebrate Scouting Anniversary Week in February with a "birthday party" called the blue and gold banquet. Like most packs, our blue and gold banquet is the highlight of the year. It brings families together for an evening of fun and cheer.
2015 Theme was "Star Wars"
The purpose of the blue and gold banquet is to celebrate the pack's anniversary, thank our pack leaders and other adults who have helped the pack, and inspire the next set of leaders, Scouts, and parents.
Our banquet is quite like a regular pack meeting, with songs, skits, stunts, and awards.
Passing of the Rope (Webelos II to Webelos I)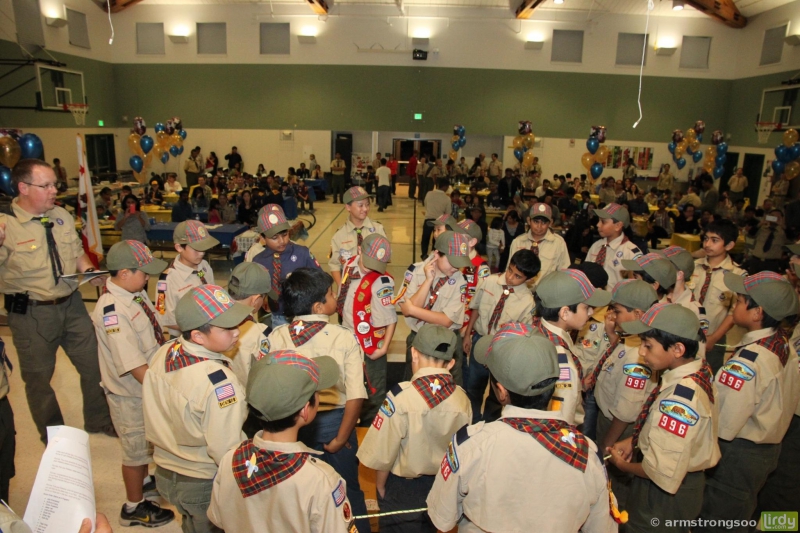 Attack of the Storm Troopers

Watchful eyes of the Storm Troopers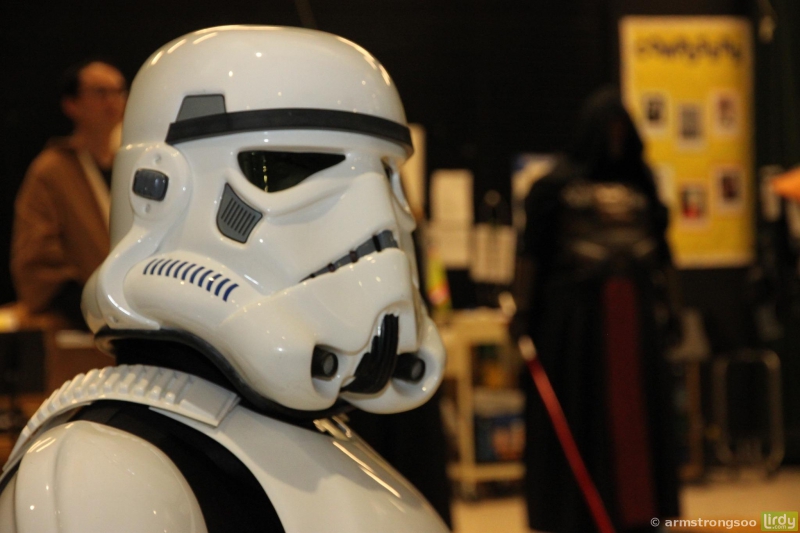 Saved by the Jedi